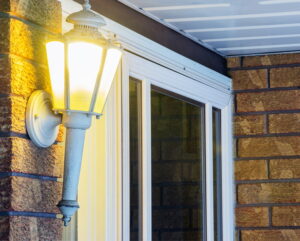 It won't be an exaggeration to consider lighting as one of the most critical components of any house. Be it indoors or outdoors, great lighting improves safety, and adds to the beauty of the home.
Outdoor lighting specifically adds a lot of character to a house. Warm lights, bright lights, colorful lights, can all be used to improve your use of your home after the sun sets. They can also add to the atmosphere of your house.
Let's look at some benefits of adding some outdoor lighting and why you can count on our team to install any hard-wired lighting around your home.