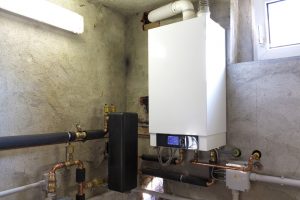 Your boiler is a vital and powerful part of your radiant heating system. Without it, you wouldn't get any heat in your home unless you got a completely new kind of heating system.
With this in mind, it is important to remember that, powerful though it may be, a boiler won't last forever. If you've had your boiler system for a long time already, you may be starting to ask yourself, "How long does a boiler last?" It is a good question to ask if only so you can plan ahead.
Here's what you should know about your boiler's lifespan and how to tell it is ready to be replaced.