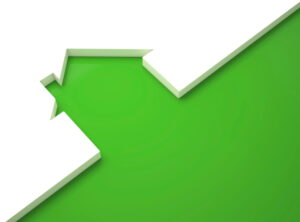 Winter is far from over even if the holiday season is done. We have months to go before the cold temperatures around here give way to some form of warmth. This means we will still be relying on our heaters for a good long while. And running your heating system day in and day out can add up if you aren't careful.
When we talk about the efficiency of your Niles, IL HVAC system, it isn't just because it's good for the environment to use less—it's good for your wallet too. We want you to enjoy great efficiency and comfort in your home. Here are some ways to help you do just that.
3 Tips To Help You Ensure Your Home Efficiency
Your home comfort and energy efficiency should go hand in hand with each other. You don't want to have to choose comfort over energy efficiency, or vice versa. We can help you do just that. Here are a few tips to help you improve the efficiency in your home without sacrificing your comfort.
1. Address air leaks quickly
Factors that allow warm air to leak out of your home and let cold air in are going to be a problem. Air leaks can negatively impact your home's efficiency and your comfort too. Check your doors and windows for air leaks. You can address these with weatherstripping and caulk if needed. Additionally, make sure you keep those doors and windows closed!
2. Keep your thermostat at a reasonable setting
It can be tempting to see just how high your thermostat can go. However, this isn't a good idea. Keeping your thermostat at a reasonable setting is actually going to help you get the comfort you need without expending extra energy. The Department of Energy recommends keeping the thermostat set to 68°F to keep things warm and efficient all at once.
3. Schedule maintenance and repairs in a timely manner.
Last but not least, don't forget the importance of asking for assistance when it is needed. Forcing your heater to perform when it is struggling is never a good idea. It can lead to higher bills and an earlier replacement if you aren't careful. If you are looking for a reliable resource for your heater services, you can come to us. This will give you a good place to turn to for your annual maintenance and, when needed, your heater repairs too. Getting these services knocked out sooner than later will benefit you in the long run.
Professional Services Make the Difference
When it comes to keeping your heater in working order, you can come to us for help. Professional services are backed up by training, experience, and the use of the proper tools. That is exactly what you'll get when you come to ServiceMax. We believe in providing high-quality services that will ensure your 100% satisfaction. All you have to do to reap the benefits of our expert team is to reach out to us.
Contact ServiceMax to get your next heating system service taken care of. We'll make sure you enjoy great energy efficiency and comfort at once.