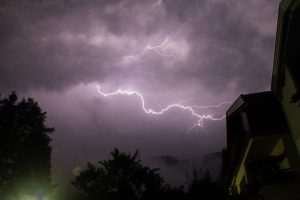 Homes have more precision electrical equipment in them than ever before. You probably have multiple devices connected to the power supply at any time, with many power charging stations handling your portable devices. What is the best way to protect them in case of a power surge? It's important to know this, because a voltage spike can cause irreparable damage to complex electrical equipment.
"I'm not worried! I've got the power strips in place at the outlets all over the house!"
If this is your answer … well, we have to talk a bit more about power surges and what you have to do protect equipment from them.