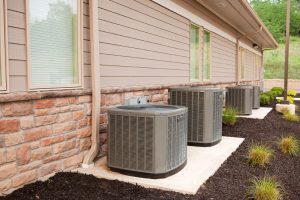 All the components in your home's AC are important. If one or more isn't working correctly, it affects system performance.
A miscalibrated thermostat causes improper cooling.
A frozen evaporator coil reduces how much heat the AC can absorb.
A broken fan motor stops air circulation.
The compressor, however, has special importance. Think of it as the engine for the entire air conditioner. It consumes the most power, and if it doesn't work, the air conditioner cannot do its job. Period. Plus, the compressor costs more to replace than other components, so a failed compressor is a Very Big Deal.