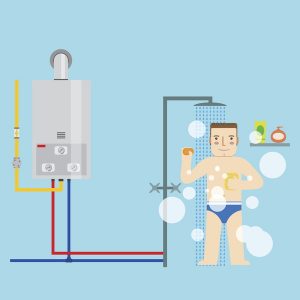 Things have been exciting lately. You and your loved one have finally purchased your first home together and you are starting to get settled in. The home is just about perfect and aside from a fresh coat of paint in one room and a new sink in the spare bathroom, you are in love. That is why, when you go to take a hot shower and find out that the water heater isn't working right, you are quite upset.
Let's be honest, having a bad water heater is bad enough. Replacing a water heater, however, is another level. This isn't an easy job to do by any stretch of the imagination. But it does offer you a great opportunity to really think about what water heater is going to best meet your needs and your lifestyle.
We get that replacing an old water heater isn't pleasant but it does leave you a perfect chance to consider other options like tankless water heaters in Chicago, IL.