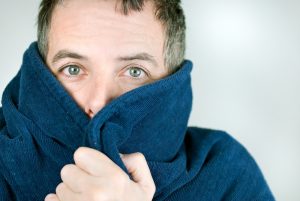 A home heater that breaks down in winter for the last time is bad news. You want to have an old heating system replaced ahead of time to conform to your schedule, not the heater's! So if your furnace, boiler, heat pump, or other system is already looking like it won't make it through to spring, we recommend you start considering what type of heater should be installed to replace it.
If you think you need a major change for your heating in Park Ridge, IL before the end of winter, we have suggestions to get you started thinking about that replacement. Don't wait too long to schedule service if you think your current heater is close to the end. Talk to our heating professionals to find out the best new system and have it put in place soon so you don't miss out on heat this winter.
The Furnace
With furnaces in more than 64 million homes throughout the U.S., chances are high this is what you have for your heating. There's nothing wrong with sticking to the tried-and-true when it comes to a replacement heater, and the newest furnace models have exceptionally high energy efficiency. A high-efficiency condensing furnace may have an AFUE rating of 98%, which means only 2% of the fuel it burns goes to waste as exhaust. Other advances in furnaces that help for better performance include sealed combustion and variable stage burners. Let us help you make your new furnace the best your home has ever had! (We work with electric furnaces as well if your home doesn't have a connection to a gas line.)
The Boiler
Furnaces may be the most common type of home heating system, but boilers remain popular—and they have many advantages, such as increased energy efficiency and long service lives. However, if your home is already outfitted to use a ventilation system for home heating, installing a boiler as a replacement might be too expensive.
If you already have a boiler, we recommend you look into radiant in-floor heating, which takes the heated water from the boiler and runs it through subflooring around the house. You'll get toasty warm heat from right under your feet.
The Heat Pump
Here's a choice we think you should look into if you have an electric furnace. A heat pump is an all-electric way of heating a home, but one that costs less to run than an electric furnace. You get more than quality heating with a heat pump—you get great air conditioning as well, since a heat pump is designed to work as both a heater and AC. If you are also thinking of making a change in your home's cooling this year, have both jobs done at one time with a heat pump installation.
The Ductless Mini Split Heat Pump
If you are looking to make big changes to your house, going with a ductless mini split heat pump is an excellent alternative to standard central heating and air conditioning. Ductless systems work like heat pumps, except they don't need ducts because they send out conditioned air through wall-mounted units.
ServiceMax is open 24/7—All Day, Every Day!