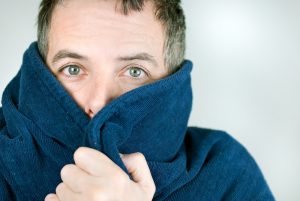 Fall in many states triggers the idea of colorful leaves and light layering for lowering temperatures. For us, frigid temperatures arrived alongside the colorful leaves.
Our region is unique and because of that, it requires heating systems that can keep up with it. That is why so many of us enjoy the benefits of boilers as our home heaters. With their use of heated water, boilers are able to effectively warm homes in Chicago.
Your reliance on your boiler to keep you warm over the next several months is one of the reasons it is so important to make sure your system is in good working order. If it isn't you will need to schedule service to get it back into tip-top shape…and fast!
The question is, what service does your boiler need? Or does it need any at all?
Does My Boiler Need to be Serviced?
If your boiler isn't producing any warmth it is easy to tell that it needs to see a service professional. But what if it doesn't seem like there is anything going on? If you aren't sure whether or not you need to schedule a service for your boiler heater then we suggest referring to the following questions:
Has your heater gotten a yearly maintenance check?
Have your utility bills remained the same as usual?
Is your home staying as warm as you want it to?
If you answered "No" to any of these questions, it means you should consider calling a professional about servicing your heater.
What Service Do I Need?
So you've determined that your boiler may need to be seen by a professional service technician. But now you may be wondering, "What the heck do I ask them to do?" Not to worry because we have the answer for you.
Maintenance
We encourage everyone to schedule an annual or bi-annual maintenance check-up for their bier heaters. Why? Because maintenance reduces the need for repairs, improves your boiler's efficiency, and ensures your system will work as long as possible. If you haven't scheduled maintenance yet this year and your heater isn't portraying any big problems, we urge you to do so soon so any potential issues can be addressed before they turn into repair needs.
Repairs
You will want to schedule an appointment for repairs for your boiler if you start noticing issues such as strange sounds, odd smells, a lack of warmth or the presence of a leak. If your boiler requires a repair, we urge you to schedule it sooner than later! The earlier a repair need is caught and dealt with the better for your boiler.
Replacement
If your boiler has a repair that went unnoticed for too long or even if it is too old (10-15+ years of service) it means you should reach out to discuss replacement options with a service technician. It is better to plan ahead and schedule this when you know you can handle being without your boiler for a day or do.
Trust Us With All Your Boiler Heater Services
If you are in need of boiler services in Chicago, we are the team you can trust. From maintenance and repairs to replacement and installation our trained technicians will make sure you are 100% satisfied no matter what.
Contact ServiceMax today to schedule your next service appointment. We are open 24/7 so we are available whenever you need us.