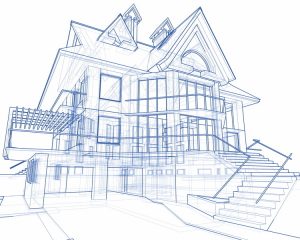 A few weeks ago, we looked at a common problem homes have with central air conditioning: uneven cooling, with some rooms much warmer than others when the AC is running.
Today, we're going to look at the most common cause of uneven cooling for homes. In two-story homes, often the upper floor is hotter than the lower floor. This is normal when there's no central cooling or heating system running because heat naturally rises. However, a well-designed and installed HVAC system can overcome this. If you've discovered during this summer that the upper floor of your house isn't getting the same level of comfort as the lower, there are some potential solutions.
Is this a new air conditioning system?
We'll start here, because if you only recently had this central AC installed, the trouble may be that it wasn't installed properly. Only professionals should be permitted to handle an air conditioning installation because even simple mistakes can lead to an AC that can't evenly distribute cooling. If the installers failed to size the air conditioner to match the cooling requirements of the house, the more distant rooms along the ventilation system (i.e. the second-story rooms) will receive less cool air. Unfortunately, the only solution to this trouble is to have a new system put int.
Ductless air conditioning spot cooling
If warmer rooms in the upper story are a habitual problem in your home because those rooms pick up too much heat and are difficult to cool, a cost-effective choice rather than having a far too powerful air conditioning system installed is to have a ductless mini split installed for the hot rooms. Ductless air conditioning in Chicago, IL can be used for an entire house, but it's also a great way to cool individual rooms without interfering with the rest of the HVAC system or needing to replace it or redo the ductwork.
Zone control
Using zone controls, you can choose to send cooling to only certain parts of the house. Retrofitting your house with different zones for the upstairs and downstairs allows for more even cooling: You can have the zones alternate, so the first floor is cooled, then the second floor starts to cool to deal with the rising heat from the first floor.
Air conditioning repair
The overheated upper floor may be coming from a malfunction in the air conditioner. A clogged air filter, a failing blower fan, a short-cycling system, dirt along the coils—these will all lead to a decline in the AC's ability to cool air or distribute cooled air. No matter the case, the upper floor will be affected first, warning you that you may need repair work.
Air conditioning replacement
You may simply have an air conditioning system that's too old to do its job as well as it once did. If your AC is more than 15 years old, we recommend putting in a new one. A new installation is also a good time to have zone control included so you'll have the best possible control over heating and cooling distribution in your home.
ServiceMax is open 24/7—All day, every day! Schedule service for your AC system today.