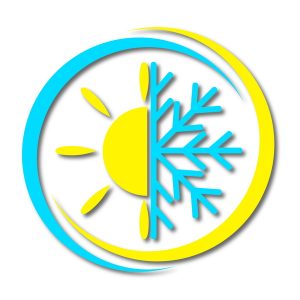 The question in the headline may sound a bit melodramatic. But when it comes to home heating and air conditioning in Wilmette, IL, you don't want to take chances. The summers are too hot, and the winters to intense, for you to end up with a subpar comfort system in your home. You've probably lived most of your life in homes that use a combination of an air conditioner and a furnace. Perhaps you're accustomed to a boiler for winter heating and window units for cooling. Whatever the situation, you used two separate appliances for heating and cooling. A heat pump changes that—it's a single appliance that provides central both heating a cooling. That's a big change, and you don't want to make the leap to using one unless you're certain it's the best move for your home.
Spring HVAC update planning
We're bringing up the question of heat pump installation now because spring is one of the best times to make upgrades and replacements for an HVAC system. The mild weather between winter and summer makes it more convenient for big changes. You may think that this is the year to make a big update to the HVAC system because of its age. Is a heat pump a possibility?
When a heat pump is optimal
Let's look at your current system. Is your HVAC system a cabinet with a furnace and air conditioner sharing a single blower fan? This is the standard central heating and air for most homes. What type of energy source does the furnace use? If it's electricity, then putting in a heat pump is a great idea. A heat pump is an all-electric appliance that's similar to an air conditioner. In heating mode, a heat pump is more energy efficient than an electric furnace—three to four times more efficient. If your AC and electric furnace are over 10 years old, putting in a heat pump will start saving you energy right away. The new installation won't have to make any changes to your ducts.
Other considerations
If you use a natural gas furnace along with an air conditioner, then a heat pump may not be right for you. Natural gas furnaces are powerful and helpful for our often bitterly cold winters. They're also competitive with a heat pump when it comes to energy savings because gas is a less expensive energy source than electricity.
Heat pumps cost more than putting in either a new AC or a new furnace, so balance out the choices and your long-term savings against the cost of the new system. If you don't need to upgrade your heating system this spring, only your cooling system, don't put in a heat pump just to replace the AC. This is a waste of money: a heat pump must be both your heater and air conditioner for it to be a worthwhile investment. It's best to put in a heat pump only if both the heater and air conditioner are ready to be replaced.
Trust the Professionals
If you're on the fence about a heat pump installation this spring, you don't need to worry—you have us to help you out. Always consult with HVAC professionals for new installations.
ServiceMax is open 24/7 to serve your heating and cooling needs—All Day, Every Day!