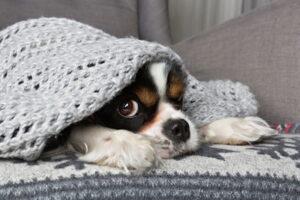 It is well into the winter season and we are headed toward spring soon. With that said, if you haven't gotten your heater maintained just yet, then you should know that it isn't too late. Heater maintenance is going to be highly beneficial for your system. Even when it is late, this service is going to be well worth scheduling.
Our team provides this highly important heating service in Winnetka, IL so that you can get the most out of your system for as long as possible. If you are still unsure whether this service is worth your time, then let's discuss the benefits that you won't want to miss out on!
5 Reasons to Get Heater Maintenance
You don't want to spend money on a service that you really don't need. But we want you to know that heater maintenance is something you absolutely do need. Or, at least, your heating system does. Here's why late maintenance is always better than no maintenance:
It helps improve the heater's energy efficiency. When you schedule maintenance for your heater, it helps it to maintain a better level of energy efficiency. That means less energy is needed to get the heat you want. It is worthwhile to note that without maintenance your heater can lose 5% of its efficiency each year.
It improves your heater's effectiveness. Using less energy isn't too much of a good thing if your heater can't provide warmth the way it needs to. Thankfully, maintenance ensures that your heater will be as effective as possible while using less energy than it would otherwise.
It improves the safety of your system. A heater that isn't maintained at all is one that's more likely to develop safety hazards, such as a gas leak in the case of a gas furnace. Maintenance helps to keep your heater operating safely and alerts you earlier to any issues that might develop into hazards.
It reduces the need for repairs. When you get maintenance, even when it is later in the season, it helps to address a variety of small issues before they can escalate into full-blown repair needs. This means that rather than having repairs every year, you are going to enjoy needing repairs only once every few years. What's more, it will also keep your repair bills in a more affordable cost range.
Extends your system lifespan. Last but not least, you can enjoy a heater that lasts a lot longer when you schedule routine maintenance. Even late maintenance can help extend your system's lifespan by an extra couple of years. And if your heater is still operating efficiently, that's a lot more money saved!
When it comes to maintaining your heater, you need a professional technician to get the job done. That is what our team is here to provide. All you need to do is reach out to us for expert services in and around Chicago.
Ready to schedule your heater maintenance, repair, or even replacement? Contact ServiceMax to schedule your appointment.