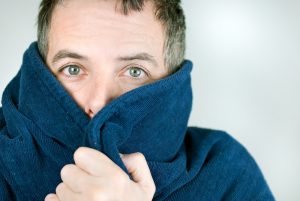 Something has gone wrong with your heater. Thankfully, you already have a reliable team to turn to that will get your heater repair in Chicago taken care of quickly. But that doesn't mean there won't be some waiting involved. Your repair technician is on the way—but in the meantime, you have to find a way to keep warm until your heater is fixed.
We've provided some great ways to help you keep warm while you wait for your technician to arrive and finish your heater repair in Chicago. Don't hesitate to reach out to our team for your heater services. When you work with us you'll get fast, effective service and helpful tips, too.
Have a dance party or do some exercise: It's time to get up and move your body (if you want). Put on some music and have an impromptu dance party if that is up your alley. Otherwise, why not try some exercise? Getting yourself in motion allows your blood flow to increase which helps you feel warmer.
Get a fire going if you have a fireplace: That fireplace is there for a reason. As long as there is no risk from a gas leak in your furnace or boiler, it may be a good idea to create a warm fire to help keep you warm. Even a small blaze in the fireplace can help keep things warmer in the room it is in.
Break out the blankets and enjoy a movie or show: Find the coziest, warmest blankets that you have and get yourself wrapped up. Getting together on the couch with all the blankets you want to enjoy a movie or TV show marathon can give you something to do while you wait for the heater to be fixed and help you keep warm too.
Make sure doors and windows are closed but sunlight is let in: Keep the cold air out but let the warm light in! Make sure there are no open windows or doors. Then open up the curtains or blinds to let in any natural sunlight. That radiant heat works well to warm things up a bit so you are at least a little bit warmer.
Make a good hot meal: Have a good soup recipe? Maybe you need to make a big meal for dinner tonight. Or perhaps you have a new cookie recipe that you want to check out. Whatever it is, if you are using your stove or oven, it can help keep you much warmer. What's more, enjoying a hot meal or treat can raise your body temperature too.
While none of these things will keep you nearly as warm as a working heater would, they will help you stay at least somewhat warmer. And it will help to know that our technicians are trained and certified so, in many cases, they can get the job done quickly.
Don't sit in the cold! Contact ServiceMax to get the service you need. Here to help, all day, every day.