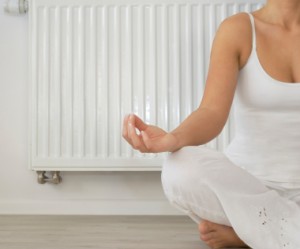 Are you ready to have a heating system in your home that will provide you with a different kind of warmth? If you were looking for something different than a forced-air system, a boiler may be just what you need. These are radiant heating systems that offer powerful and reliable heat throughout the coldest parts of the year.
If you are considering a boiler installation in Chicago, IL, it is a good idea to learn a bit more about what boilers do and how to determine if they are the best fit for your heating needs.
What Do Boilers Do?
We know that not everybody is a professional technician like the individuals on our team, but we do believe it is important to understand the comfort systems in your home. With that in mind, we want to give a brief explanation about what boilers are and how they keep you warm in the winter.
Boilers are a part of a radiant heating system. The idea is for your boiler to heat up water and then have that warm water cycle through your home and radiate heat through sources like hydronic baseboards, floorboards, or radiators.
The heat emitted by a hydronic (water-based) radiant heating system like this will feel a bit closer to enjoying the warmth offered by sunshine rather than getting heated up by a warm wind.
Why Use a Hydronic System?
Hydronic systems that use boilers are great for home heating in Chicago and the surrounding areas. Radiant heat is going to be a powerful tool to battle back the frigid temperatures that we encounter during the worst parts of the year.
Boiler heaters are also extremely energy efficient. Because they use warm water to heat the home, there is no risk of losing any efficiency or comfort from problems with your ductwork as you might face when using a furnace.
In addition to this, hydronic boiler-based systems are going to last a good long while. This is because the pipes and other parts of the system are going to be set up in a way that keeps them protected and ensures that they will last for a long while.
Who Can Install a Boiler and Radiant Heating System?
Are you hoping to have a boiler heater added to your home before the next heating season? You can get your boiler installation taken care of by a trained professional technician from our team.
Let us be abundantly clear boilers and radiant heating systems are not systems that should be installed by anyone other than a trained professional. Whether you have a system that uses natural gas or one that is all-electric, you absolutely need to come to a technician who has the appropriate training expertise and tools to ensure that your new boiler is set up and installed properly. This will keep you and your loved ones safe while helping keep your home comfortable for years to come.
Contact the professionals at ServiceMax to get your heating system installation taken care of.