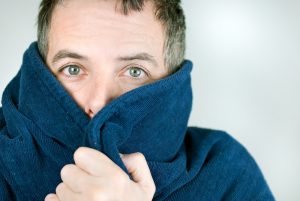 Gas-powered furnaces are powerful, efficient, and safe. Their efficiency has improved wildly since they began being used in the United States, as has their effectiveness. Of course, the safety of the modern gas furnace has also improved, otherwise they wouldn't be used in the modern household.
All that said, a worn-down furnace may develop a problem that can become an increasingly dangerous issue: a cracked heat exchanger. Here's what you need to know.
Here's What Your Heat Exchanger Is Made to Do
In a gas-powered furnace, when the system kicks on, natural gas is ignited and burned. The combustion gasses created by doing this fill the heat exchanger, heating up the metal of the exchanger which allows the heat that is blown into the home to be warmed. Those combustion gases are then siphoned out of the home.
This process is made to be effective, efficient, and safe.
How a Heat Exchanger Develops a Crack
As your furnace runs dutifully each year, the metal of the heat exchanger expands during the heating process and contracts after the system shuts down for a rest. After several years of doing this, it is possible for this component to weaken in certain places, creating a crack.
Why a Small Crack Is a Big Problem
A crack in your furnace's heat exchanger can lead to issues with your home comfort and can pose a threat to your well being too.
When combustion gases escape the heat exchanger, it will reduce the amount of warm air that your system can produce. Along with this, of course, those combustion gasses contain harmful things like carbon monoxide which can harm your health over time.
Indicators of a Cracked Heat Exchanger
If you have a cracked heat exchanger, then the faster you have it addressed, the better. The problem is that, without the right experience and tools, these cracks can be hard to find. That's why you need to call a professional to diagnose the issue and make the repair.
Here are the warning signs that you may need repairs for this issue:
A hissing noise: If you start to hear hissing while your furnace is in operation, what you might be hearing is combustion gas escaping your heat exchanger.
Higher energy bills: Another sign that you may have a heat exchanger with a crack is when the system starts increasing energy use because it is having to eat extra fuel and electricity to get the job done.
Reduced heating: As we mentioned before, a cracked heat exchanger may also lead to reduced heating from your system.
Signs of CO exposure: Have you noticed that running your heater makes you feel fatigued, nauseous, or dizzy? If so, turn the furnace off and call for a professional as this may be due to a cracked heat exchanger.
Are you in need of a Chicago furnace repair? Then you can count on our team to get the job done.
Contact the expert team at ServiceMax for help with your furnace service needs in Chicago and the surrounding areas.