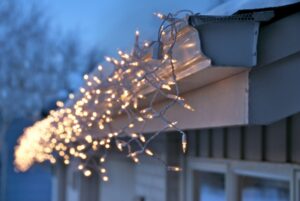 The holidays are right around the corner (or have already started for anyone celebrating Hanukkah) which means most of us are deep into preparations. The decorations are up, meals are planned, and family traditions are gearing up too. It has been a rough and awkward year for everyone, so it is important that we can celebrate this season with as much normalcy as possible. And normalcy does not include a faulty heater!
You deserve to enjoy a safe and comfortable holiday season, and we can help you do that. Check out our tips below that will give you ideas that will ensure your comfort, safety, and enjoyment of the end of one of the toughest years in history.
5 Tips to Help You Enjoy a Fun, Safe, and Comfortable Holiday Season
Try out some of these tips to make your holiday season cozier and a bit more cheerful too.
Try a new craft. Want a new welcome sign for the door? Looking to add some ornaments to the tree? Try crafting them together with your loved ones. Whether it is you and a roommate or you, your spouse and the kids, trying a fun new craft together can be a great way to have fun indoors.
Enjoy a movie night. Break out the DVD collection of your favorite holiday movies and pull a marathon on your days off, or watch a new movie each night. Make some hot popcorn, warm up some cozy drinks, and cuddle under a thick blanket to make things even more comfortable.
Plan for virtual meets with loved ones. The truth is that for many of us, seeing loved ones in other states may not be possible this year. Thank goodness we live in an era when video and phone calls are possible. Schedule a time to "get together" online with the family and catch up. This year may not be the same as usual but seeing the smiling faces of the people you care about most can warm the heart and soul.
Create some new traditions. Have a new cookie recipe you want to try? Been dying to try your vocal cords at caroling? Why not make some new traditions this year? It can make the season that much brighter when you are doing a little extra something special.
Make sure your heater will stand up to the wintertime test. Okay yes, this one is a little less "fun," but it is important for your home comfort. If something seems off with your heater, make sure to schedule furnace services in Chicago, IL with a professional. A trained technician can provide the maintenance and/or repairs needed to make sure you don't have to worry about being without heat when you need it most.
A lot has changed this year, but that doesn't mean we can't find ways to make the most of the holiday season. Baking, warm drinks, and quality time will always be great ways to enjoy this time of year. Make sure you can do it in total comfort with our help.