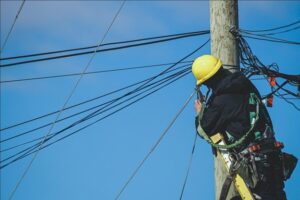 Do you only contact an electrician when you find a problem in need of professional attention? Spoiler alert! You can avoid most electrical problems by scheduling regular maintenance with an electrician in Glenview, IL rather than waiting for trouble to pop up.
It is common knowledge that one problem in your electrical system could cause the whole system to fail, or worse, bring harm to you and your family. However, you can avoid future mishaps by scheduling maintenance services regularly. Let's take a look at the difference that professional maintenance can make:
Prevent a Complete Power Failure
Over time, parts of your electrical systems can become coated in dirt and debris. This can cause fluctuations in the flow of electricity and cause additional problems such as wires coming loose or arcing. Moisture and debris, especially stuck between wires, can cause damage to the system that could contribute to a later power failure. It would be best to hire a professional electrician to inspect your system before it gets to the point of failure.
Make Use of the Skills of Professionals
Not all of us have the skill set nor the required tools to make a judgment about our electrical systems. However, a trained electrician knows precisely where to look and how to do it. In addition, they have access to the tools required to measure your system's condition. (For example: Do you know how to read test reports of the thermographic? A trained professional does!)
Repairs Are on the Record
When you hire a trained professional for your electrical system's maintenance, everything is on the record. Licensed electricians understand what needs to be done, what was done, and what could come up in the future. Moreover, if a problem or set of problems arises, a technician can diagnose what might cause a power failure and fix it before it gets to that point.
How Often Should You Hire a Professional?
How often you hire an electrician depends on your home. However, we recommend that you get professional maintenance for your electrician system at least once every three years. If you suspect there are electrical problems in your home currently, or you are paying more on your electrical bills than you have before, it's best to call an electrician for an inspection as soon as possible.
If you're looking for an electrician in Glenview, IL, contact ServiceMax now. We cover your electrical, plumbing, air conditioning, and heating needs. Visit our website to schedule a maintenance service and enjoy generous discounts on a variety of services.