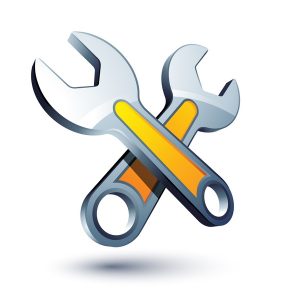 Let us be clear about something: if you haven't gotten a maintenance appointment scheduled for your air conditioner yet, you definitely need to have the system maintained ASAP. This is a necessary service to keep your system running at its best for as long as possible.
The question remains whether or not you need some extra work for your system. If you are wondering whether to schedule maintenance or an AC repair in Evanston, IL, you can count on us to help you figure it out.
Let's look at some of the indicators you can check for so that you know when to contact us for service, and what service you may want to ask about.
When You Should Request Maintenance
Every year!
No really, we mean it. We mentioned already that maintenance is necessary to get the best from your air conditioner. But that only applies if you schedule AC maintenance each year.
Spring is usually the ideal time of year to get this service taken care of. That is because this is the time of year before the weather starts to heat up, so you're less likely to be without your AC when you actually need it.
Maintenance improves system efficiency, optimizes the cooling process, increases the system lifespan, and even reduces the chances of repairs. If you haven't had your AC system maintained yet, we'd suggest getting the job done now.
When You May Want To Schedule Repairs
Let's say you got maintenance and notice something still awry with the air conditioner. Should you schedule a repair for your system? It may be a good idea, especially if you notice these warning signs:
The system is making odd noises: Sounds such as rattling, clanging, hissing, or screeching should all be treated as warning signs of a problem in your AC unit.
The airflow is weak despite a filter change: Our technicians will change out your air filter during the maintenance appointment. In many cases, this will resolve a large amount of airflow trouble. But if your AC still produces weak airflow after a filter switch, then you may have a bigger issue on your hands that requires repairs.
There are indicators of a refrigerant leak: Refrigerant leaks can develop over time and should be addressed promptly. Whether you notice a hissing noise during operation, see signs of a leak from your system, or notice ice collecting on the internal components of your AC, it is worthwhile to have a technician check the system and provide the appropriate repairs.
Your system is short cycling: If your air conditioner starts to operate in shortened cycles, leaving you uncomfortable and skyrocketing your energy bills, you should definitely schedule repairs.
Whether you need to schedule your annual maintenance service or you know that your air conditioner needs repairs to allow it to function this summer, you can rely on our team to get the job done. Whatever service you need, our technicians are guaranteed to provide 100% satisfaction.
Contact ServiceMax to schedule your air conditioner services. We are open 24/7!