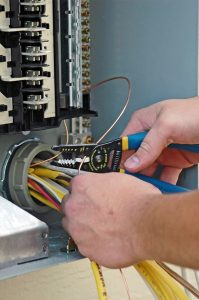 A circuit trip is the result of safety measures put in place to protect your home from electrical fires and to protect you from electrocution. This doesn't mean that they aren't frustrating, especially if your electrical panel is outside of your home.
When a circuit breaker trips, it means stopping what you were trying to do to go reset that circuit. Frequent trips are bothersome because you will spend more time going back and forth to your electrical panel than doing the things that need to be done.
If you are experiencing frequent circuit trips, you may want to contact an electrician in Evanston, IL to address the core cause behind the problem. Let's look at some of the issues that could cause frequent circuit trips so you know what to expect.