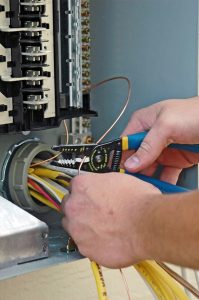 Picture this: You move into a new home and your good friend John Doe—who enjoys learning about residential electrical codes—has pointed out an electrical code violation or two. You shrug it off because it doesn't seem like that big of a deal to you. The police won't give you a ticket over faulty wires!
The issue with the tale above is that there is, in fact, a big problem with having an electrical code violation in your home. Why? Because it puts everyone in the home at risk. At a minimum, you will encounter short-circuiting galore; at the worst, your home could burn down.
John Doe's knowledge of local electrical codes lets him know when he needs to call for electrical repair in Chicago, IL because of a violation. Simply being aware of common violations that happen every day can make a huge difference in keeping you are your loved ones safe.
But what do you need to know? Continue reading to find out.