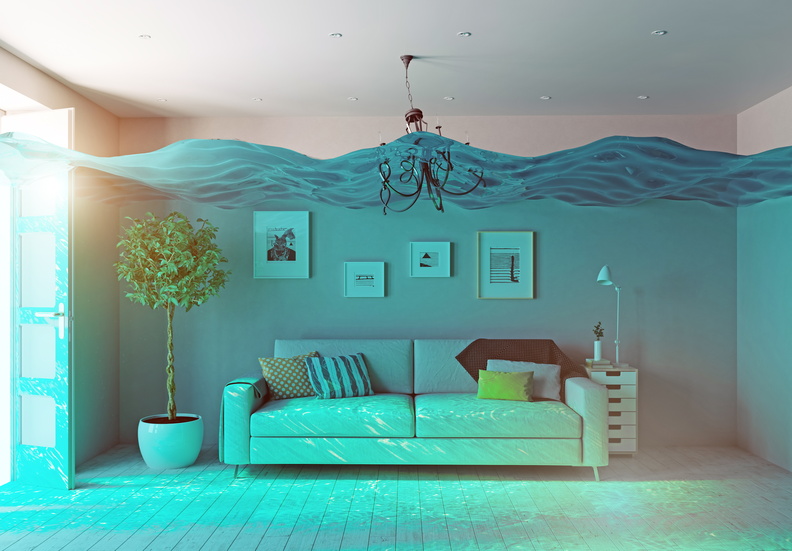 The Chicagoland area, in particular many of the northern suburbs, was hit with severe flooding this summer from heavy rains. Flooding advisories along the Des Plaines and Fox Rivers as well as the North Branch of the Chicago River led in some cases to evacuations and record high flood levels (up to five feet deep in some places) and causing other damage like sink holes.
The flooding and heavy rains are gone now, but that doesn't mean that everything goes back to normal. Flooding leaves damage to a home and in particular it can harm parts of the HVAC system, such as furnaces, air conditioning, and ductwork. Now that the rains have receded, it's time to have repair work done to any parts of your home's HVAC system that may have sustained water damage. Our team has the experts to contact for this service: we have years of experience with the effects of local weather conditions and offer a 100% satisfaction guarantee for all of our heating, ventilation, and water heater services in Highland Park, IL and elsewhere.
Ductwork
The ductwork of a home's HVAC system is extremely susceptible to water damage, and in most cases we recommend replacing metal and plastic ducts that have suffered from flooding. Even if the water doesn't cause the duct material to deteriorate—and that's a big "if"—it creates a high risk of the development of mold and pathogenic growths inside the ventilation system, leading to foul smells around the house and unhealthy conditions. The floodwater itself is often filled with contaminants. (You cannot simply use the AC or the heating system to dry out water-damaged ducts. In fact, running the heater in these situations is potentially hazardous.)
Furnaces
It isn't yet time when you'll need to have your furnace in Glenview, IL working again for the winter—but it's critical that it's ready to go and operating safely when that time comes. A furnace that has sustained water damage is in serious jeopardy and needs an inspection and possibly extensive repair work before it can be turned on, and this applies to electric furnaces as well as gas furnaces. If the gas valve of a natural furnace was submerged during flooding, the valve will almost certainly need to be replaced—most manufacturers require this. Flooding can also take out electronic ignition systems and the blower motor, and this applies to both electric and gas furnaces.
Water Heaters
What's the problem with water in contact with a water heater? Isn't the water heater always in contact with water? Yes, but not from the outside! A water heater is, after all, a type of heating system that operates using principles similar to a furnace, only applying heat from natural gas or electrical heating elements to water in a tank rather than air from a blower. As with a furnace, a submerged gas valves for a water heater will need to be replaced. If the controls were submerged, don't make any attempt to use the water heater, since there is a risk of fire.
Contact us for service in Winnetka, IL and the surrounding areas today if you experienced any flooding issues with your home during the recent storms!
ServiceMax provides HVAC, water heater, and generator services to Chicagoland: We're Open 2/7—All Day, Every Day!