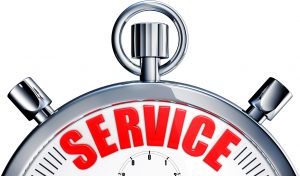 Looking at the calendar, it's hard to believe that it's already December. The year went by in a flash, and we're only a few weeks from the official start of winter. The cooler temperatures are already here in Chicagoland, although we can expect a much steeper drop as we head toward New Year's Eve.
This means you're still in a great window to have your annual professional maintenance appointment to tune-up, clean, and inspect your home heating system, whether it's a furnace, boiler, heat pump, ductless system, or in-floor radiant heater. We recommend having this job arranged in the early fall, since it's easier then to get it scheduled at a convenient time. But it's still officially fall and your heating system isn't yet putting in the major work it will need to do to overcome the intense cold of winter: that means it is definitely not too late for heating maintenance.
In Fact, It's Never Too Late for Professional Maintenance
What we mean by this is that heating maintenance needs to be done each year. It isn't an option or a luxury for a furnace, boiler, etc. to have a professional inspect it and do adjustments and cleanings on an annual basis. It is part of the nature of heating systems to wear down over a season of use, requiring maintenance to keep the heater running efficiently and for as long as possible.
Here are some of the negative effects a heating system will suffer if it misses yearly maintenance:
Decline in efficiency: Keeping your heating equipment in top shape can reduce your energy costs by up to 25%. Leaving it to get dirty and wear down will mean a rise in heating costs each year until you're paying far too much.
Reduced service life: A heating system is an investment in the long-term comfort of your household. But a heater that doesn't receive regular servicing will not last as long and usually will not last past its warranty. (In fact, lack of maintenance can void the warranty.)
Unsafe performance: This is a major concern for natural gas furnaces and boilers, which are among the most common types of residential heating systems. To prevent combustion hazards, gas leaks, and electrical fires, ensure your heater always has a professional inspect it before winter.
More repairs: Keeping consistent with heating maintenance eliminates around 85% of the repairs the system may suffer during its lifetime. You don't want to keep paying for repairs you can easily avoid.
Higher chance of a breakdown: Annual maintenance prevents breakdowns by 95%. Now that is some great peace of mind to have during another chilly Chicago winter.
The MAX Comfort Plan Has Your Heater (And More) Covered!
To arrange for heater maintenance in Des Plaines, IL, you only have to sign up for the MAX Comfort Plan we offer. The plan covers not only your heating system, but also your air conditioning, electrical, and plumbing system. The Membership Plan covers the whole house, regardless of systems quantity. We'll provide you with email reminders to keep you up-to-date, and you'll receive up to 25% discounts on repairs to your various systems.
ServiceMax: We're Open 24/7—All Day, Every Day!