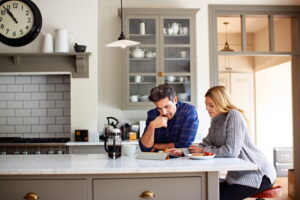 Getting gifts for everyone can be a big hassle some years. What do you get for the people you love who are impossible to buy for? Well, we have an idea that you and everyone else in the house might enjoy: a highly efficient home comfort system.
We know this isn't an especially exciting gift but hear us out. Investing in a great home comfort system is a gift to you and everyone else who spends time in your house, plus it will be a gift that keeps on giving. It does so with great energy savings, better comfort, and increased ease of use.
Want to learn more about getting a good system for your home in time for the holidays? Read on!
Why Upgrade Your HVAC System
If you weren't already thinking about an HVAC system upgrade, now may actually be the right time to consider it. If you are battling with both your heater and your AC, and you are hoping to get more energy-efficient systems in place, then an upgrade to a heat pump type of system could be the best fit for your needs.
Make sure to talk to a professional technician about whether an upgrade is the best choice for your home comfort and your budget. If it is, then you are in luck because all you have to do is read on to learn more about one of the best kinds of systems out there: the Mitsubishi heat pump mini split.
If you are in the market for a new HVAC system, why not go with one of the best options out there? This high-technology equipment may revolutionize your home comfort. Here's why:
Heat pump technology. Heat pump technology allows a mini split to deliver year-round comfort in a highly efficient manner because it moves heat.
Better efficiency. When you switch to a mini split you will be working with a system that offers 40% higher efficiency than other systems out there. What's more, the Mitsubishi mini split uses inverter technology that makes things even more efficient.
Different style options. The indoor air handlers for the mini slit come in a variety of styles so you can choose the options that fit your home the best, rather than being forced to deal with whatever option is immediately available.
Quiet operation. The outdoor units for these mini splits won't roar. In fact, they max out at 46 decibels, the average volume of a conversation.
Advanced filtration. All indoor air handlers are equipped with filters that help to actively and continuously clean the air in the different areas of your home.
Space saving. Go with a ductless mini split so you won't have to worry about duct installation. Choose a ceiling cassette air handler or recessed air handler to keep the system working without taking away from the design of your home. There is an option that will fit every home's setup and space requirements.
Are you ready to get a highly efficient and advanced piece of technology in your home that will give you the best control possible of your comfort level? Then it is time to reach out to us!
Contact ServiceMax to learn more or schedule your mini split installation.