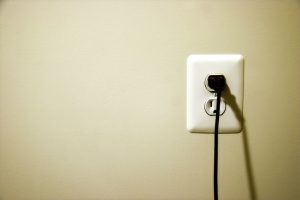 Most of us have grown up with easy access to electricity as a reliable power source. Most people don't think twice about turning on the lights by flipping a switch—at least until the lights don't respond the way they should.
Here's the thing though, you should be able to count on your electrical system to supply power if and when you need it. That's why electrical problems can be such big issues—they are hard to deal with unless you are a trained electrician. That's where we can help.
We want to make it easy to handle electrical trouble in your house. To help, we've created a list of situations that are worth reaching out to electricians in Chicago to address.
Electrical Issues That Require Expert Intervention
When some part of your electrical system doesn't work the way that it is meant to, it can be frustrating. Here are times when it is a good idea to reach out for expert help to address those electrical woes.
Flickering lights. A single lightbulb that is flickering or dimming is likely just in need of a change. The situation is different if you are dealing with flickering lights throughout a room or throughout the house. This can indicate problems with the flow of electricity through the house and needs to be checked by an electrician.
Outlets without power. You go to plug something in and discover that there is no power feeding the chosen outlet. If this is a GFCI outlet, try resetting it. If this has no effect, you likely have a deeper problem to address such as faulty wiring or a bad circuit. One of our electricians should be able to solve this.
Burnt outlets. Maybe your outlets are working but you've noticed that they look different than usual. Charred plastic on your outlets is something that you should pause over. This indicates there is a high level of heat being created, likely by an electrical arc. We'd strongly advise leaving this outlet unused and having it checked out by an electrician as this can cause a risk of an electrical fire.
Frequent circuit trips. When you try to turn on an electrical system and discover that it trips a circuit more often than not, you need to call an electrician. This can indicate more than one electrical issue, such as electrical arcing or an overloaded circuit board.
Audible buzzing. Do you notice a buzzing sound when you use one or more of your electrical systems? Buzzing lights or buzzing outlets are issues that will catch your attention for good reason. You need to talk to an electrician if you notice this problem.
Having electrical issues? We'd strongly advise leaving the repairs or updates to us. There is a lot of risk that can come with handling any part of the electrical system and we want you to stay safe. We are licensed and certified to handle all of your electrical needs.
Contact the team at ServiceMax to schedule your electrical services with a team you can trust.