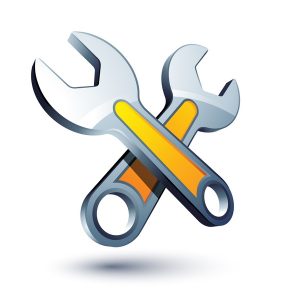 We encounter this question all the time: "Why would you bother with maintenance for your HVAC system when you still need repairs?"
Believe it or not, there is a point to maintenance and a large number of benefits for you and your comfort systems when you schedule maintenance too.
We don't expect you to believe us right off the bat on this one. That is why we have gone the extra mile and collected some details on HVAC maintenance and its benefits. If you are considering whether or not you should schedule your yearly maintenance appointment, perhaps reading some of the info below can help you decide.
What Does HVAC System Maintenance Do?
Maintenance of your heating and air condition system only happens at the same time if you have a heat pump. If you have, say, a furnace and a central AC instead, your yearly check-up will be focused on preparing the system you will start using in the coming months. In this case, we are talking about your air conditioner.
When a professional technician comes to your home to perform maintenance, it is far more than just making sure your AC still remembers how to turn on. They are going to perform any number of the following:
Cleaning: Vents, condenser coils, and reusable filters all need to be cleansed of dirt and build-up if you want your system to cool properly.
Adjusting: Maybe your AC is too strong and is at risk of short cycling.
Tightening or replacing: Any loose screws or fan blades, small broken parts, etc. will be put into order.
What Are the Benefits of Maintenance?
It may not sound like much but maintenance actually goes a long way towards keeping your AC system in optimal shape. Some of the noticeable benefits of this service include:
Improved energy efficiency: Without maintenance service, your AC unit is going to lose some energy efficiency every year. By contrast, maintenance allows your system to, well, maintain the optimal amount of efficiency possible for a longer amount of time.
Fewer repairs: Maintenance helps keep your repair needs fewer and further between because it helps to address issues before they worsen and create the need for a repair.
Longer lifespan: Maintenance helps to reduce the wear and tear that regular use creates, thereby allowing your air conditioner to enjoy a much longer lifespan.
More manageable utility bills: With maintenance, your system is going to accomplish its job with much more ease. This means that it will keep you comfortable without jacking up your utility bills.
As you can see, air conditioner maintenance is well worth it. This seemingly unimportant service saves you a lot more time, money, and energy in the future.
The only thing to remember is that you can't DIY this service or have an amateur do it. When it comes to professional services for your Evanston HVAC system, you should always turn to a professional for help. The team at ServiceMax is ready and willing to help you with keeping your HVAC system running well.