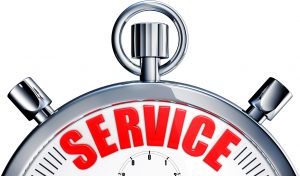 "Better late than never."
This phrase is one that many of us have heard over and over again. The reason being is because it's pretty true. Better to do your taxes late than never, or better to get your car serviced late than never. The alternatives to these two examples are unpleasant to think about, we know. When it comes to your furnace, the alternative to never having maintenance done on your heating system is also unpleasant.
All too often we have encountered clients who skipped their annual maintenance services for their furnaces in Chicago, IL because it was too late. What they end up with, of course, is a furnace that didn't operate nearly as well as it would have otherwise. Some people even ended up with expensive repairs that could have been avoided.
So, why schedule late maintenance? Because it is always the better option.