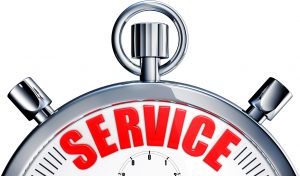 The holidays are finally over! No more buying gifts, planning parties, cleaning to prepare for visits, or anything! It's all done!
The holiday season can be a lot, and while most of us enjoy the fun events and visits from loved ones, we also come away pretty worn out. And you know what else gets worn down by this busy season? Your water heater.
We promise it is true. Between the dishes washed, the bathroom trips, the food made and so on, your water heater has been working hard. Of course, water heaters in Chicago, IL do need to continue to provide hot water. This is Chicago after all–icy showers are really not an option. So whether you need maintenance or repairs, we've got you covered.
The question now is, what might be going on with your hot water heater that requires help from a professional?