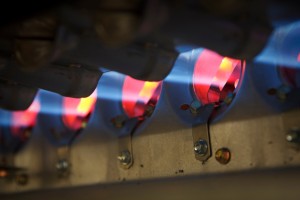 It is the time of year when your heater has become one of the most important parts of your home. Imagine trying to get through the coming months without any reliable sources of warmth in the home. It would certainly make the days and nights feel longer and more uncomfortable. Don't make things harder than they need to be by trying to battle with a broken-down heater.
Rather than fighting to keep warm this season, why not upgrade your system for heating in Skokie, IL? Upgrades may be a big investment, but they are an investment that ends up paying you back thanks to the comfort and energy savings they provide. Let's look at why you might want to consider a heater upgrade now before things get colder.
Your heater is between 10 to 15 years old
Most heaters are going to have a lifespan that lasts between 10 to 15 years old. This means that, even if your heater is still operating well at the 10-year mark, it is best to at least start preparing for a replacement in the near future. If your heater is closer to 15 years old or more, however, you are going to want to upgrade ASAP. Newer systems offer better efficiency and effectiveness across all fronts compared to older systems.
The system requires too much energy to operate
Are you having to choose between turning on the lights and turning on your heater? That isn't a normal concern. If running your heater is eating up your entire budget for electricity, then it is a sign that you will want to replace your system. A heater that can't operate efficiently is one that needs to retire.
Repairs have become a yearly event
Repairs for your heater should pop up only every few years. How often are you calling in a technician to fix your heating system? If you're seeing your technician each year, it isn't a good thing—even though we do enjoy catching up with our customers! Frequent repairs indicate a system that needs to be replaced.
The cost of repairs could pay for a new system
Maybe your energy bill isn't the only bill giving you a shock. How much was that last heater repair bill? If the cost of repairing your heater couple pay for half or more of a new system, you are better off upgrading. Repairs should never be this expensive, especially if you are getting regular maintenance. Don't waste your money on a heater that is already on its way out!
Your current heater simply can't heat the house
Last, but certainly not least, make sure to contact a pro for a heater upgrade if your current system simply can't heat your home. A heater that can't keep things warm even with expert repairs and maintenance is one that isn't worth keeping around. A new system will be a far better investment that costs you less to run and provides better comfort too.
Schedule your heater system services with ServiceMax today. We are here to help, all day, every day.