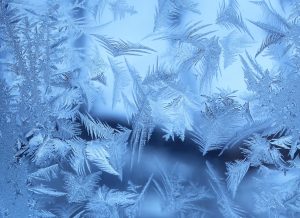 Are you a "winter person"? You certainly live in a great place to enjoy a wonderful winter season! But no matter how much cheer the season brings to you and your family, it can turn miserable if you don't have a home heating system to hold off the cold. To make sure your winter isn't memorable for all the wrong reasons, make sure you have a contractor who offers quality residential heating services in Chicago, IL. You can always trust us, since we're open all day, every day!
How We Can Help You This Winter
It's our job to see that our customers have the heating they need for comfort all through the winter. (We can handle the rest of the year as well!) Here are some of the heating services you can depend on from our expert technicians:
Emergency repairs
When we say we're open all day, every day, we mean it: we are ready 24 hours a day to come to your assistance when you have a heater that suddenly won't heat the way it should—if it can heat at all! After making a few basic checks on the system (tripped circuit breaker, clogged filter, mis-set thermostat), never hesitate to call professionals to fix the system. Trusting to amateurs for this work, or attempting to do it yourself, can lead to more problems and even safety hazards.
Regular maintenance
This is a service we recommend for the fall, since it prepares the heating system for the rigors of winter before it has to come on. However, it's always better to have it done a bit later than not at all. If you missed maintenance in the warmer fall weather, get on the schedule as soon as possible for it.
Air duct cleaning
If you're running into high heating bills, low air flow, or plenty of dust around the house, you may need to have the ducts connected to the heater cleaned professionally. Duct cleaning doesn't need to be done every year, but we recommend it every four to five. If you've never had the ducts cleaned, you might want to have it done this winter to make the heater's job easier.
Humidifier installation
Here's another way to make the heater's job easier: increase the humidity level in your house. Humidity can drop to extremely dry levels during the winter, and this makes it harder to keep warm. (Low moisture allows heat to escape the body quicker.) A whole-house humidifier can help people in your home feel 8°F warmer on average, and this means less stress for the heater.
Heater replacement
We sincerely hope you don't need to schedule an emergency replacement for your heating system over the winter, since this means your old system has permanently failed. However, it can happen—especially for a heater that hasn't gotten regular maintenance. Should you need to replace your old heating system during the winter, you can count on us to have the work done as fast as possible so you can get back to enjoying the season.
Make us your first choice when you need heating help this winter. ServiceMax has served the Chicagoland Area since 1998.