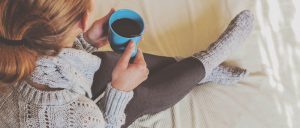 Waking up in the morning to a home full of warmth is a great feeling, especially when it is icy and cold outside. There is just something special about being able to walk around barefoot inside thanks to the hard work of your boiler.
You really do rely on your boiler heater to keep your home comfortable, especially during some of the wild weather that hits Chicago. And, being the grateful and smart homeowner that you are, you know that your boiler needs the care to keep running.
That is why you are curious about what to look for that lets you know when your boiler needs repairs before you are facing a full boiler installation in Chicago, IL. If you want to learn more about this subject, then read on and, when you are ready, reach out to us to schedule your next repair service.
If you are wondering what some of the signs are that your boiler is in need of repair, we can help. Below we have listed four of the biggest warning signs to watch for.
There is No Heat
This one is likely the most noticeable for everyone. If you turned on your heater and it delivered no heat, you know you have a problem. This could be caused by a faulty part or a malfunctioning thermostat. Only a trained professional can properly diagnose and address the cause.
You Notice a Bad Smell
Have you picked up on the smell of burned plastic, metal, oil? Or maybe you've noticed the scent of rotten eggs. In either case, bad smells being emitted when you run your boiler should prompt you to turn your system off and call a technician immediately as it can indicate overheating parts or a gas leak.
There Are Strange Noises
Are you hearing the whistle of a tea kettle but you don't even own one? Kettling is just one of the strange noises that a boiler might emit, along with clunking or gurgling, that should warn you that your system needs repairs sooner than later.
Your Boiler Shuts Itself Off
"It can do that?" Yes, yes it can. When your boiler shuts off repeatedly it due to a built-in safety measure that protects your system from overheating. With causes ranging from low water pressure or air in the system, you'll want a professional to come by to fix this issue quick.
Professional Repairs You Can Rely On
So, you've identified one or more of the symptoms above that indicate you need to schedule boiler repairs. The next question you might have is where to turn to for said repairs. We want to emphasize that services for this vital system are not to be provided by anyone other than a professional. Allowing an untrained individual to attempt a fix for your boiler is almost a guarantee you'll need more repairs or a replacement all too soon.
If you are on the hunt for professional repairs for your boiler heater, you can reach out to the team of trained and certified techs at ServiceMax.
Contact ServiceMax today to get your boiler back into great shape.