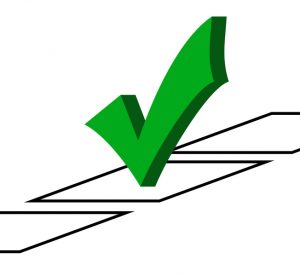 What does your air conditioning system need right now? If the weather is still cool, you might think the answer is "nothing." But just because an AC isn't currently running doesn't mean it's doing fine and won't need any air conditioning services in Chicago, IL until later in the summer.
Right now, the best thing for your AC is maintenance through our MAX Comfort Plan. We don't even have to take a look at your home's air conditioner to know this, because every air conditioner benefits from a spring tune-up—and our MAX Comfort Plan tune-ups are among the best around.
What Does the MAX Comfort Plan Do for My AC?
The core of any "comfort plan" from a professional HVAC contractor is taking care of an air conditioning system's annual service needs. Like any complex piece of equipment, an AC suffers from wear and collects dirt and debris over the years. Because an air conditioner needs to run for long stretches during the summer, it accumulates plenty of stress and dust that leads to a decline in efficiency and other troubles like a shorter service life and numerous repairs. During annual maintenance as part of the MAX Comfort Plan, our technicians will clean, adjust, and generally tune-up the AC so stress and time don't wear it down as much.
Another critical part of maintenance is a close inspection of the air conditioner. Technicians hunt around to spot common signs of trouble. For example, our HVAC experts will check the pressure of the refrigerant to see if it's dropped. If it has, we'll know to look around for leaks and fix them. Other checks will identify where there may be other repairs we need to perform. We'll catch problems before they can become problems in the middle of a summer heat wave.
But What Else Does the MAX Comfort Plan Do?
What we've listed above is what you can expect from a regular AC maintenance visit. We offer our customers more than just the standard, which is why the MAX Comfort Plan comes with other benefits and services:
Your heating needs are also covered. In fall, our technicians will come to your home to give your furnace (or other heating system) the same thorough treatment to ensure top-notch performance and energy savings.
We'll also check on your electrical and plumbing systems, helping to prevent electrical fire hazards and put an early stop to drain clogging.
You'll receive up to a 25% member discount on repairs.
Whenever you need service on-the-double, you'll be a VIP. Comfort Plan members receive priority service on our work schedule.
All service call and destination charges are waived during membership.
When it's time to schedule annual AC or other maintenance services, we'll send you an email reminder. You don't have to worry about letting these important jobs slip your mind.
Your membership is transferrable if you move, with no additional fees. Or, you can transfer the membership to the new owners.
ServiceMax is your dependable HVAC contractor serving Chicagoland. Sign up for the MAX Comfort Plan to schedule air conditioner maintenance.