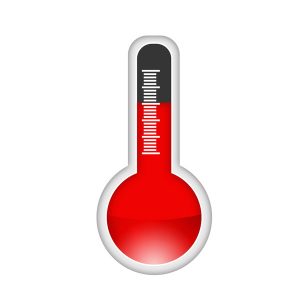 The peak heat of the summer season means some pretty tough days when you're outside. When you're in your house with your dependable air conditioning system, it's much different. The AC sends around cool air to the rooms and maintains a pleasantly cool and comfortable environment.
But your air conditioning system has to do a large amount of work to keep your house at a comfortable temperature when the heat outside is so intense. More heat outdoors means heat moves faster inside your house, and the AC must run for longer periods to keep the temperature at the setting you want. This is why we recommend keeping the thermostat setting as high as you find comfortable, since the smaller the difference between indoor and outdoor temperatures, the slower heat moves indoors.
But no matter how you set your thermostat, your central AC is under a great deal of work stress at this time of year—and this may lead to problems requiring air conditioning service in Chicago, IL.