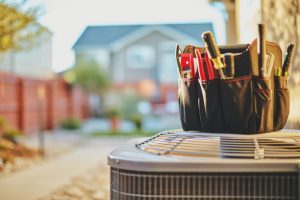 Uh-oh! Did your air conditioner just give out? Or maybe it has been struggling more than usual lately? If you don't have a reliable air conditioning system, things will get pretty uncomfortable this summer, even if your system sounds like it's running. When your air conditioner is on its last leg, you are going to want to schedule an air conditioner replacement in Winnetka.
If you need to get a replacement service, you should contact the team at ServiceMax to ensure the job gets done right. Our trained technicians can help you identify when you need to retire your old unit, and we can even assist in the selection of your new one.
Let's take a look at what you need to consider when it comes to replacing your old cooling system.